Last night I patched up the remaining holes on the inside of the fabric strip bowl
~ so here are the pictures!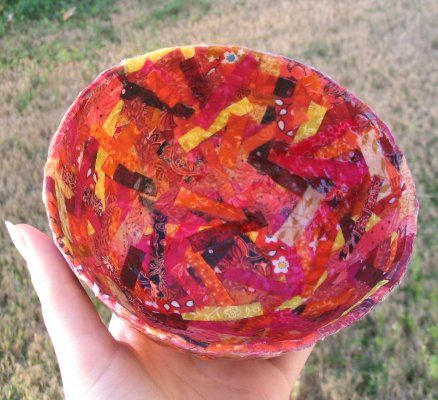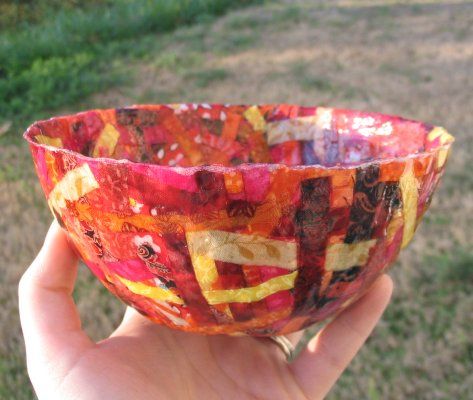 I took both bowls & fixed up the edges of the bowl so they are nice & even, but that was before the pictures. (You can see the glue sticking out from the bowls on the side views) Now I need to put the black rim on the yellow pages bowl & then let them both cure for a few days before I put a clear coat on, then they will both be finished!

I'm not sure what the next design will be, but I know I do want to make one based on these boxes I saw a while back, that are decorated with magazine clippings.